"Having grown up in a creative environment, I have always wanted to do something in life that would be purposeful, have an innate meaning and impact peoples lives in some way or the other. With the success of my E-Commerce Venture, Rugs and Beyond I have not only been able to support local weavers in rural villages but also be a mentor to a plethora of aspiring women entrepreneurs while being a speaker at various engagements, worldwide. On the other hand, because creativity knows no boundaries, I am also able to pursue my creative endeavors in the form of Art, Filmmaking and Writing for I staunchly believe that the desire to create is one of the deepest yearnings of the Human Soul." – Sakshi Talwar
About Sakshi:
Entrepreneur
Sakshi Talwar is the Co-Founder/CEO of Rugs and Beyond; an E-commerce venture for exclusive, "One of a Kind" handmade carpets and home décor empowering local weavers and skilled craftsmen in villages in Northern India. Rugs and Beyond has gained immense popularity amongst users in India and worldwide due to its niche handcrafted products made with a social conscience and was also awarded for being the most "Creative Disruptor" in the Home Decor Industry by ShethePeople & Facebook India. It was also recognized for being one of the most innovative e-tailer in the industry by Entrepreneur India. She was recently named as one of the Top 8 women entrepreneurs "who have taken over the digital space" by Your Story in February 2018. Sakshi is also the Creative Director of Yak Carpet, India founded by Mr. Harash Talwar in 1976 after his return from Munich, Germany. She is launching her own line of bespoke designer rugs with Yak in 2020.
Writer:
Sakshi regularly writes for various online publications like Huffington Post, Times of India, Thrive Global and has recently been written about in The New York Times, Business Standard, Entrepreneur, Your Story etc. She is currently working on her debut book, titled, "Scientific Reasoning and Methodology to get out of your comfort zone" and also on her poetry written over the years, "Anthology- from one Woman to Another."
Speaking Engagements:
Sakshi is a frequent speaker at start-up and women-centric events and is also a mentor on various platforms to aspiring entrepreneurs. Her passion towards uplifting "women in business" led to the felicitation of being "An Iconic woman contributing for a better tomorrow" by WEF. Sakshi was also invited by one of India's top business schools, IIM-Shillong as a Keynote Speaker on Entrepreneurship 101 in the industry and most recently by istic under the auspice of UNESCO to speak at a conference in Kuala Lumpur, Malaysia as a part of the South-East Asia delegation. In 2018, Sakshi led a delegation of women entrepreneurs in conjunction with the Indian-US government with engagements with World Bank, United Nations, Harvard, MIT etc. in 2018. Recently, she represented India as a Young Woman Leader at the World Economic Forum in Davos.
Art:
An Entrepreneur by profession and an artist by passion, Sakshi also paints modern contemporary art pieces and has held various art exhibitions in New Delhi with the sole aim to donate a part of the proceeds to the lesser–privileged children. Her work can also be seen in Art Galleries in Los Angeles and London. She recently exhibited her "Waves of Expression" series at an Art gallery in SoHo, New York in October 2019.
Films:
Sakshi's tryst with the craft of being on stage and in front of the camera slated from an early age with a plethora of dramas, plays, theater etc.
Her grit to transform her passion into a profession led to the beautiful genesis of her 1st short film- "Letter of Intent" written and directed by her which won at various International Film Festivals in NY, LA and showcase in Cannes. Her impetuous inclination towards the power of storytelling juxtaposed with a creative bent of mind led to the art of creating films with a message. She has studied film-making from New York Film Academy and has previously pursued Stanislavsky's Method in Los Angeles. Her upcoming Short-Film, "Addicted"  focuses on the toxicity of Social Media/ Phone Addiction which is so rampant in today's digital age.
Education:
Sakshi holds an MBA (Finance) from Bryant University, Rhode Island- USA, an interior design specialization from Parsons, New York and a course in International business strategy from London School of Economics and Political Sciences. Her undergrad is a Double Major in Accounting and Finance.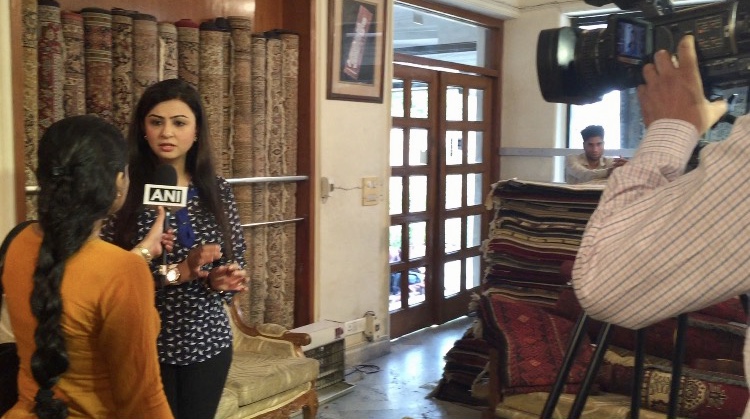 Sakshi speaking about the significance of young women entrepreneurs with ANI Press, 2015
Invited to commemorate International Women's Day at the United Nations, Headquarters in New York.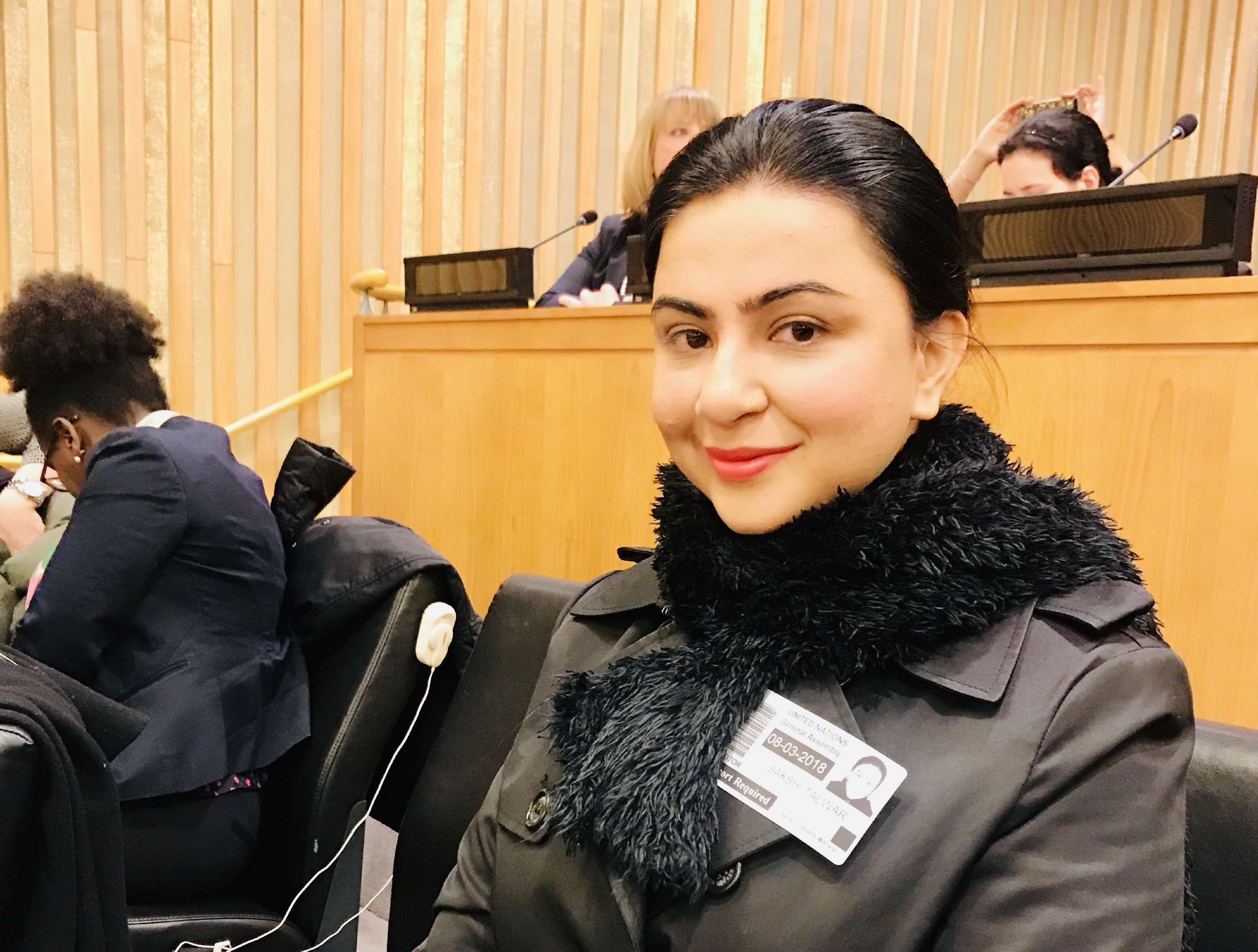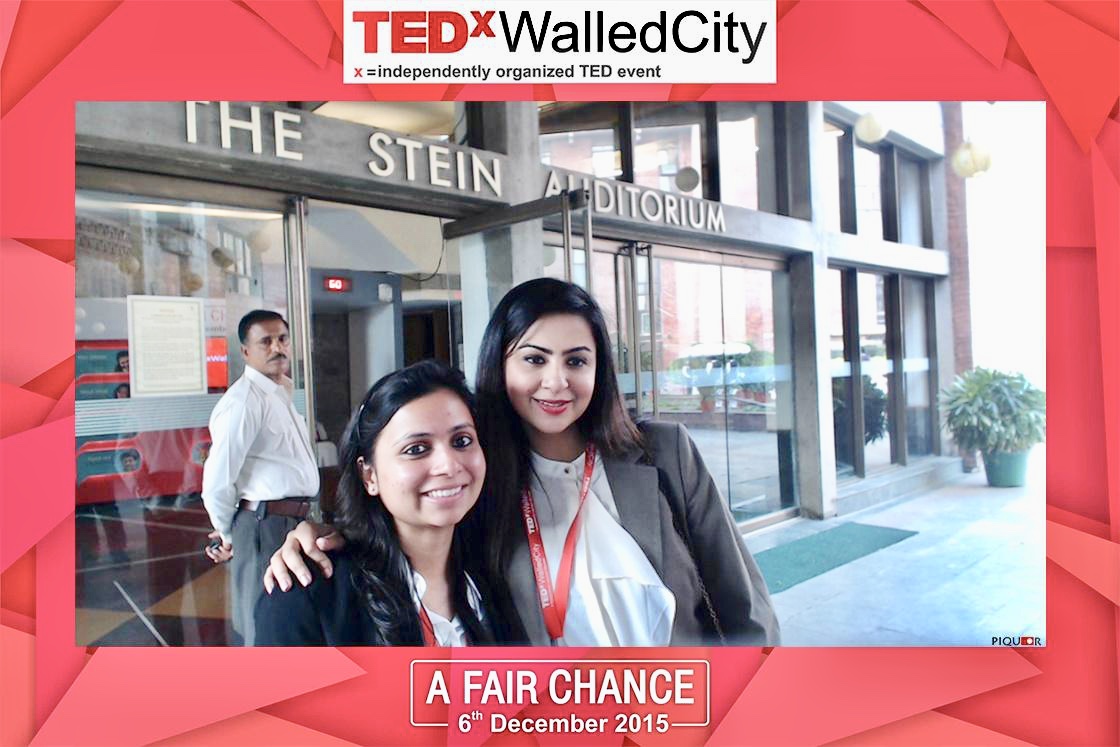 Ms. Talwar with an aspiring entrepreneur after speaking and conducting a primer on "Discovering your true passion in life" at Tedx Walled City in 2015.
Representing Rugs and Beyond at the Home Expo in the U.S.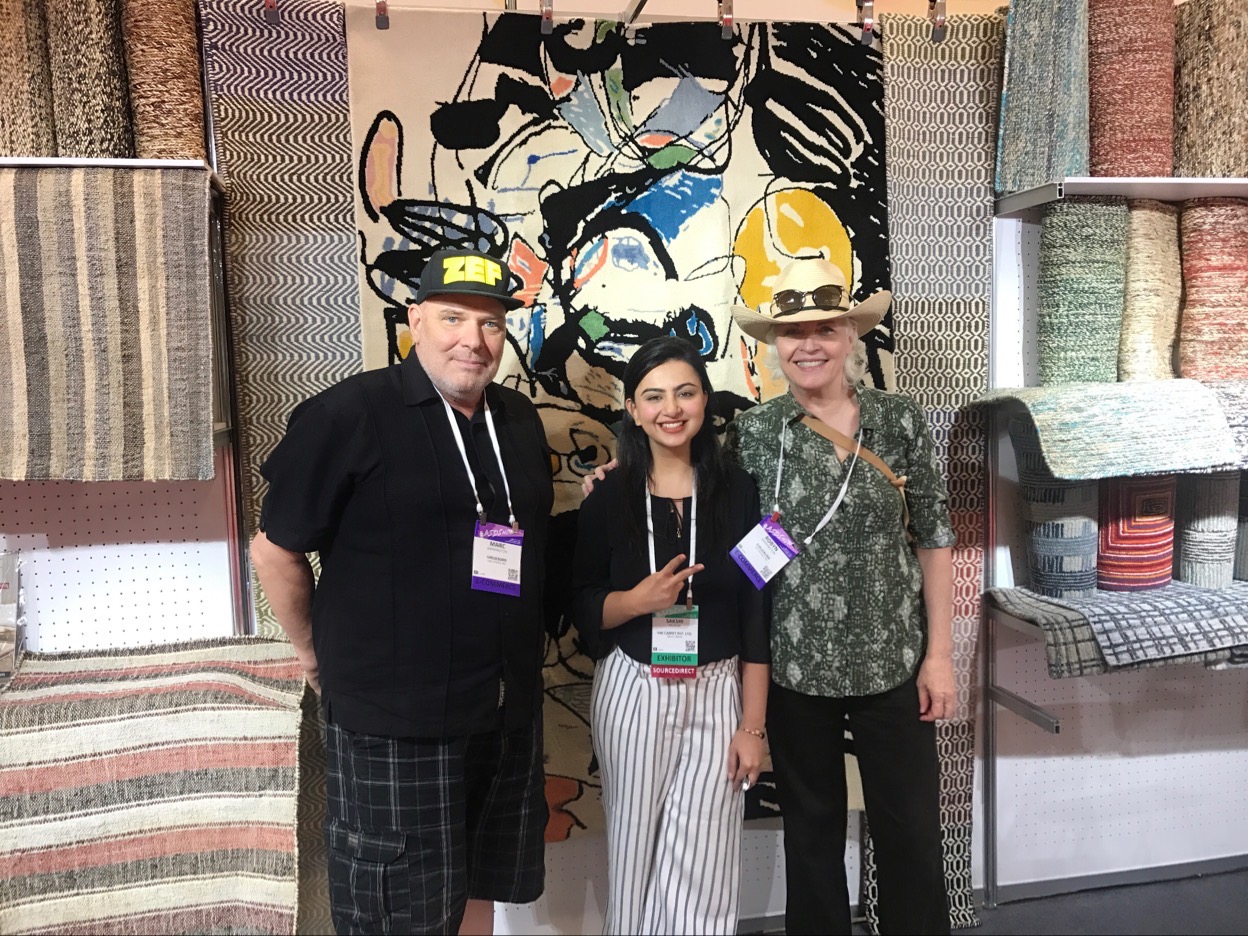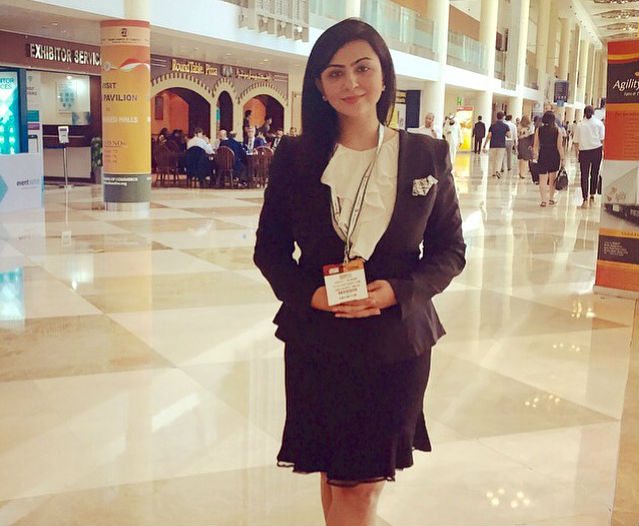 All set to represent Yak Carpet, India at the World Dubai Home Expo at the World Trade Center, Dubai in 2016
With Mr. Vinod Khosla, founder of Sun Microsystems and Khosla Ventures in Palo Alto, California.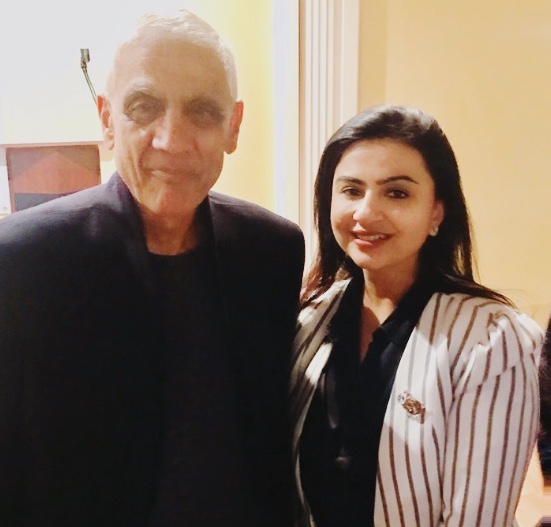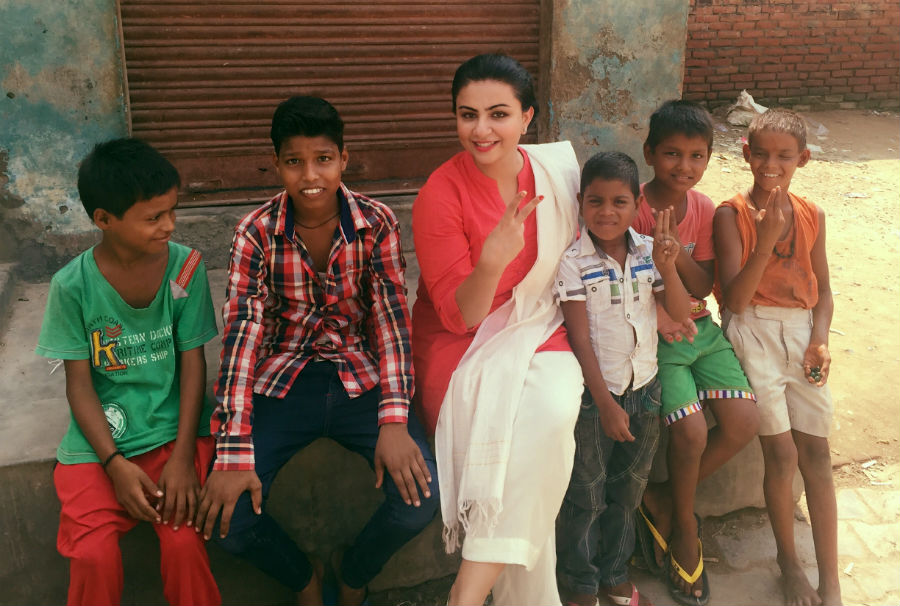 Sakshi with some of the weavers children on her visit to Rural India to ensure no child labor is used in the industry
Sakshi speaking to CNBC TV Channel about her venture Rugs and Beyond which was facilitated for being the most creative disruptive company in the industry – 2016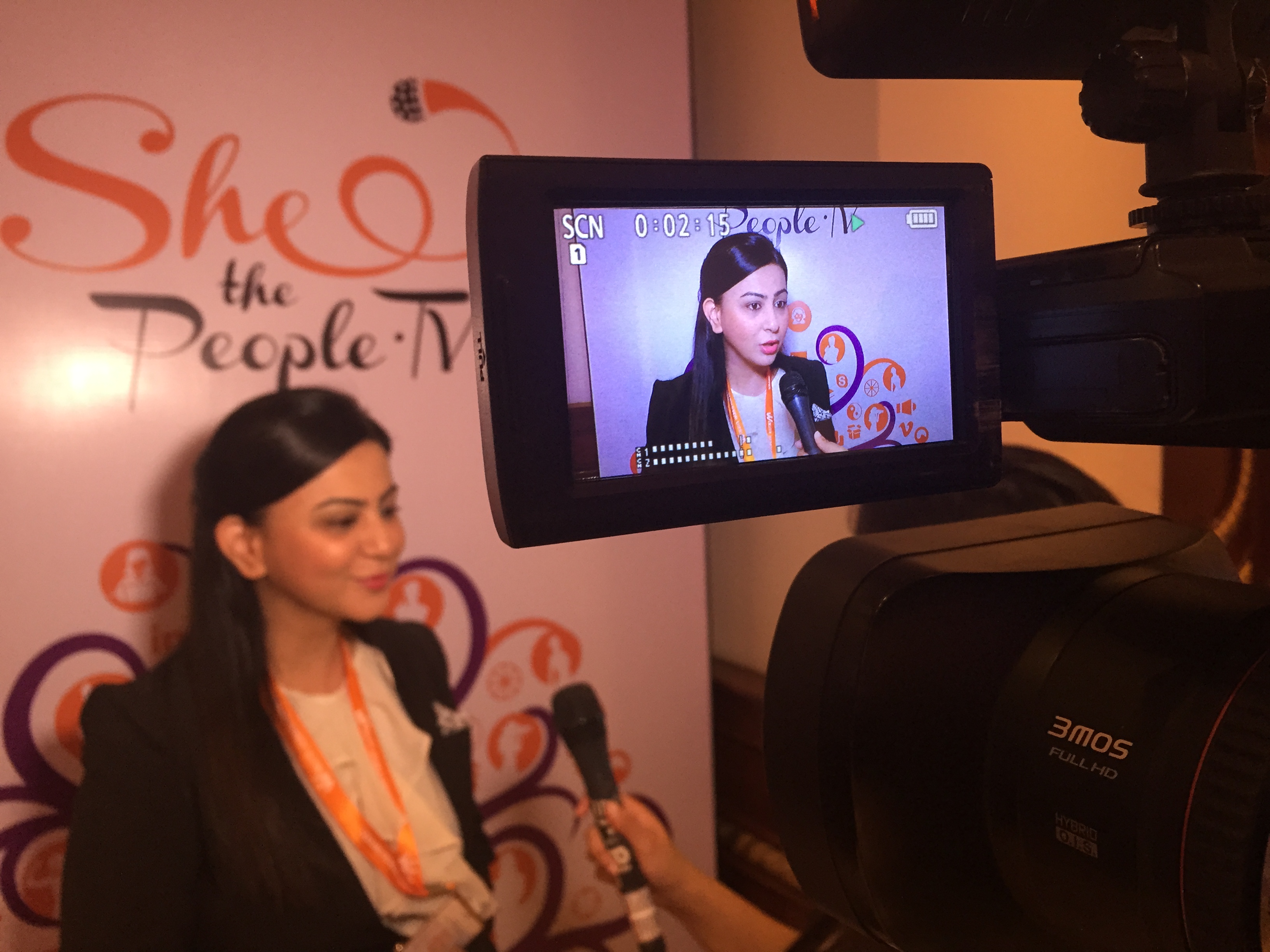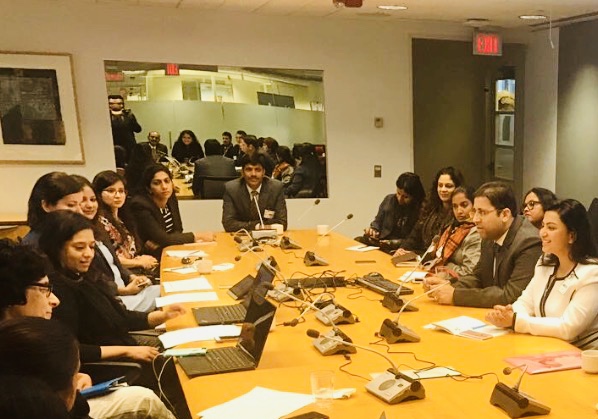 Along with other Women Entrepreneurs at the World Bank, Headquarters in Washington D.C.
Sakshi receiving an award for Rugs and Beyond at the Digital Women Awards by ShethePeople, Axis Bank, Facebook India & being facilitated for being the most creative disruptive company in the industry – 2016